Here's a little summary of two art projects inspired by a month guesting at
SIM residency
in Reykjavik and travelling around the country.
#1 - The Characters of Reykjavik
I couldn't walk past the capital's colourful buildings, those really shone against the dark icy skies and their vivid palette inspired a set of bizarre characters, sort of 'the spirits' of Reykjavik, one would say.
I began by playing with shapes and seeing what comes out if I just close my eyes and visualise some buildings together with the colours.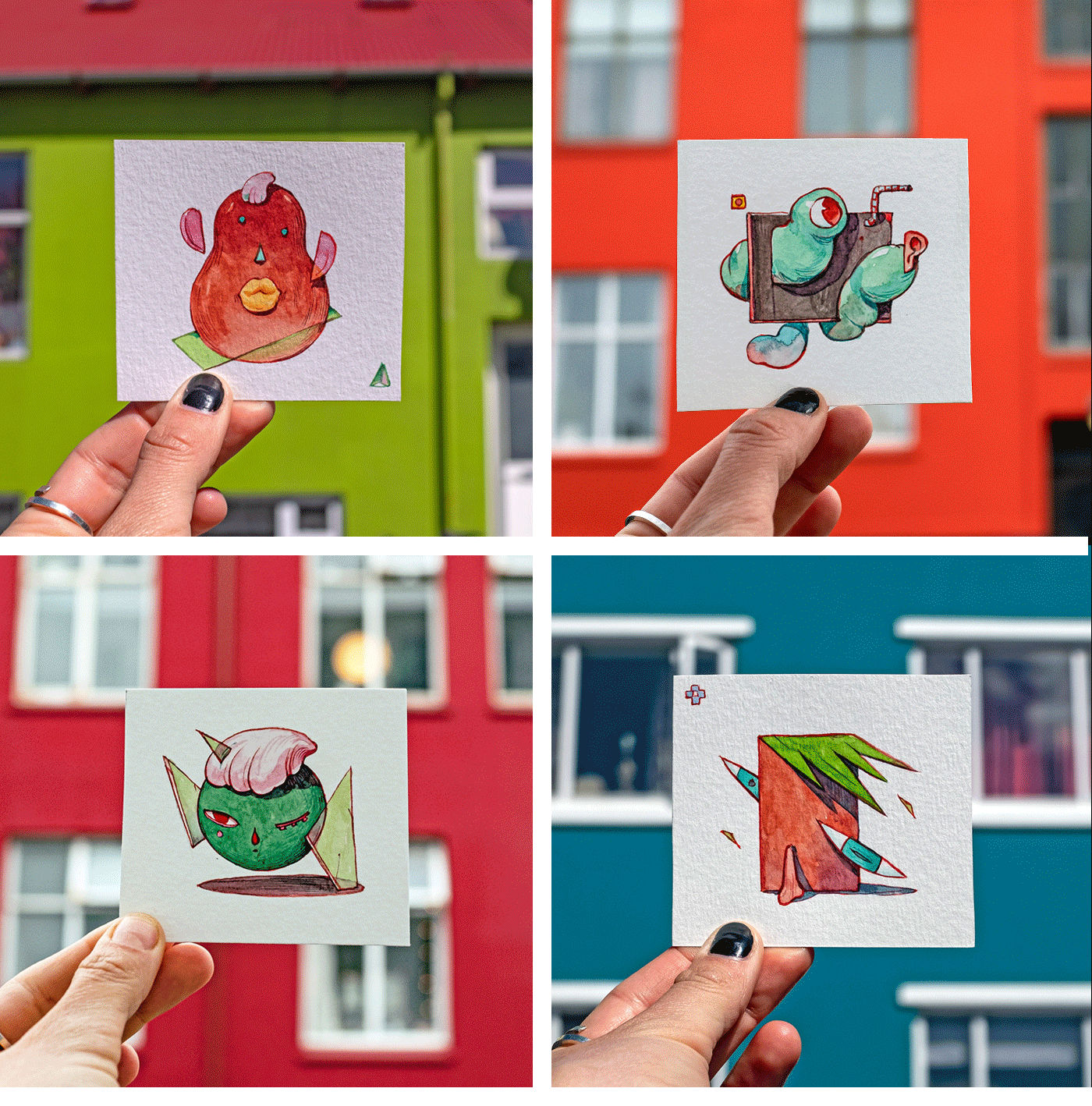 I photographed all of my new town spirits in front of that very town's street colours and put them together into cheerful gifs. Pretty satisfied with the result.