I'm celebrating 2022 with a lucky watercolor! It's a Tiger Party with dumplings and lucky cats, vinyl spinning and dancing, setting the past year on fire and living today like there's no tomorrow. "Life Goes On" is a little reminder that no matter how tricky things get sometimes we will ride it out and sail through - keep your chin up!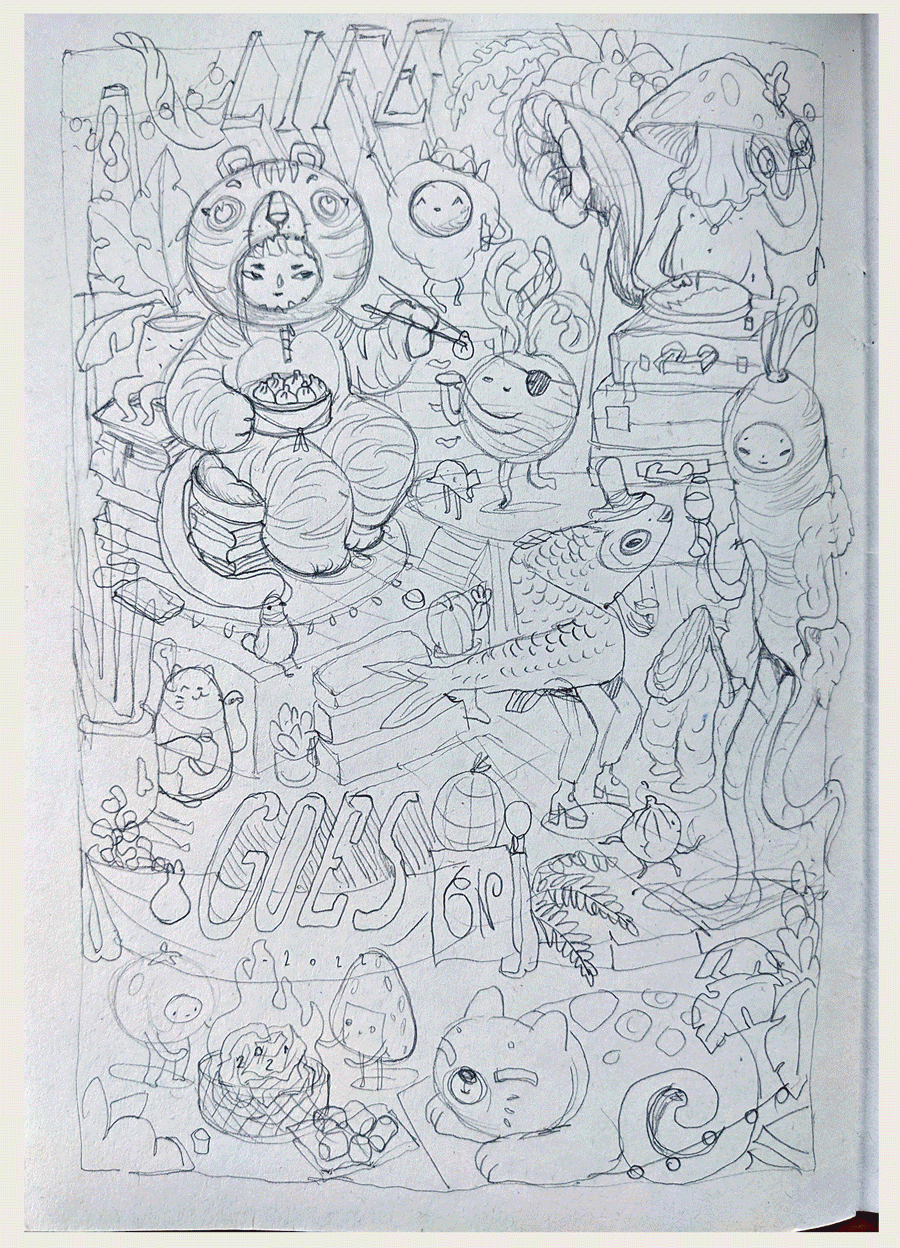 I've been working on this one for several months. Starting from a rough pencil sketch, continuing with a digital one, finally transferring to watercolor paper and painting it layer after layer. 

I've packed this thing with a number of lucky symbols, colours and references as well as our usual suspects aka juicy dumplings, legged fishes and naked mushrooms. I blessed it with hopes for a better future, because at this time and age what else can we do but keep calm and sail on! 
A detailed six-minute process video with narration, thoughts on the flow, materials and philosophy behind working on a fiddly detailed painting as this one below. Make a cuppa tea and take a look.
Bring a little luck to your 2022 by ordering a signed art print! Each comes with a little 'list of things to spot', reserve one
through my shop ^-^