Earlier this year I spent two weeks in China running an illustration workshop for Chinese kids. During my stay there I was trying to absorb as much new information as possible, and I can tell you that there were a lot of very interesting things to be curious about.

I've done sketches of memorable places, objects and even facts that I liked about the culture of Beijing and later those sketches would be developed into a crazy pile of illustrations (classic) that I would build around a beautiful Chinese calligraphy symbol hand-drawn by my friend and colleague from Beijing ✊This is what this project is about.
My awesome class of illustrators - we were re-imagining Alice in Wonderland!
Here are a few photos of things that inspired the illustration: tasty treats like dumplings and candied apples, Beijing's people and buildings, traditional sculpture and modern technology. 

My favourite things probably were:

1) A little metal locker attached to the wall that turned out to be a milkman's drop-off spot.
2) Hand-knitted wool socks for chair legs (I know right???) to prevent floor scratches and unwanted noise when the chair is moved - we absolutely must introduce these to the rest of the world. 

Some development pics of an A3 calligraphy piece drawn by my friend as well a rough digital sketch with all my favourite items built into a composition around the symbol in mandarin.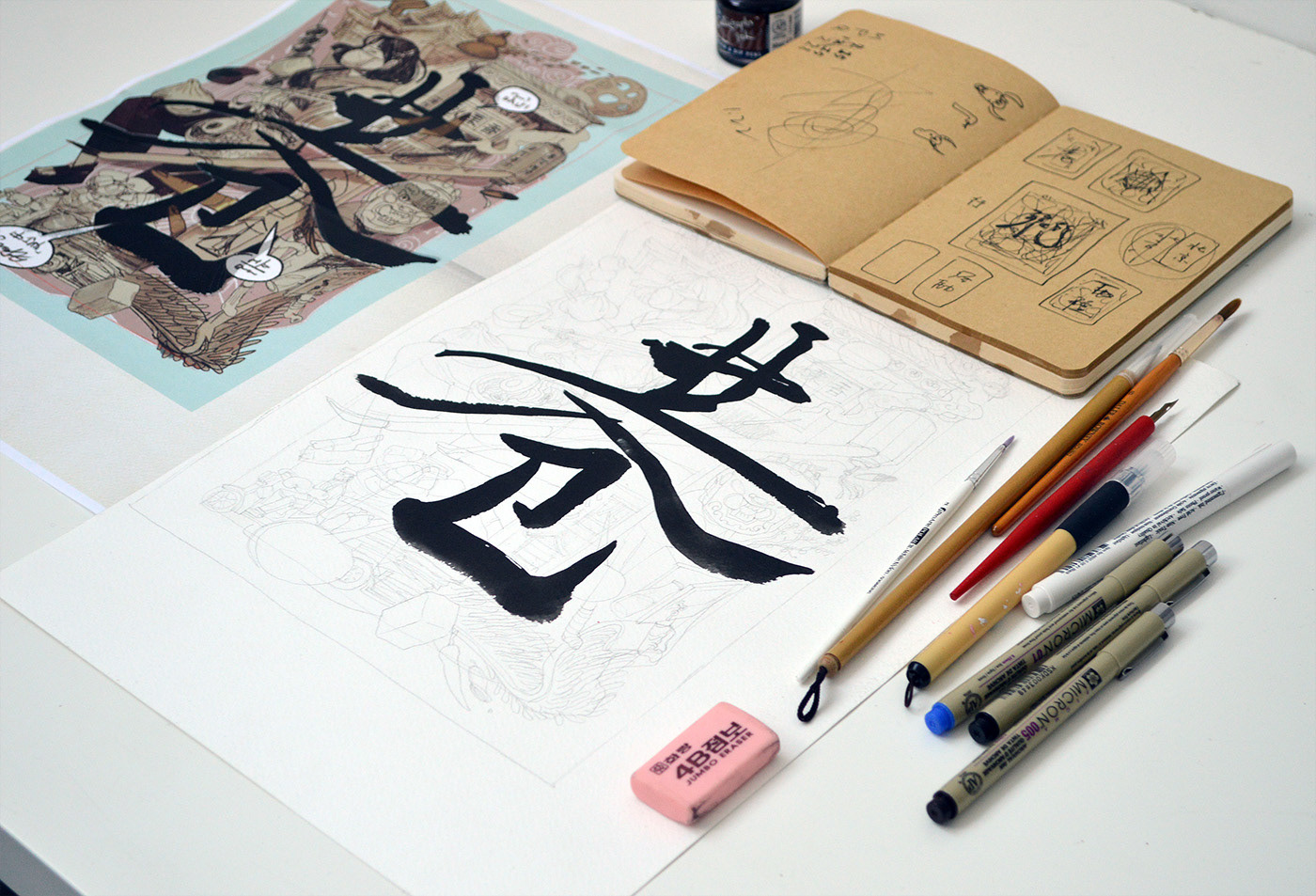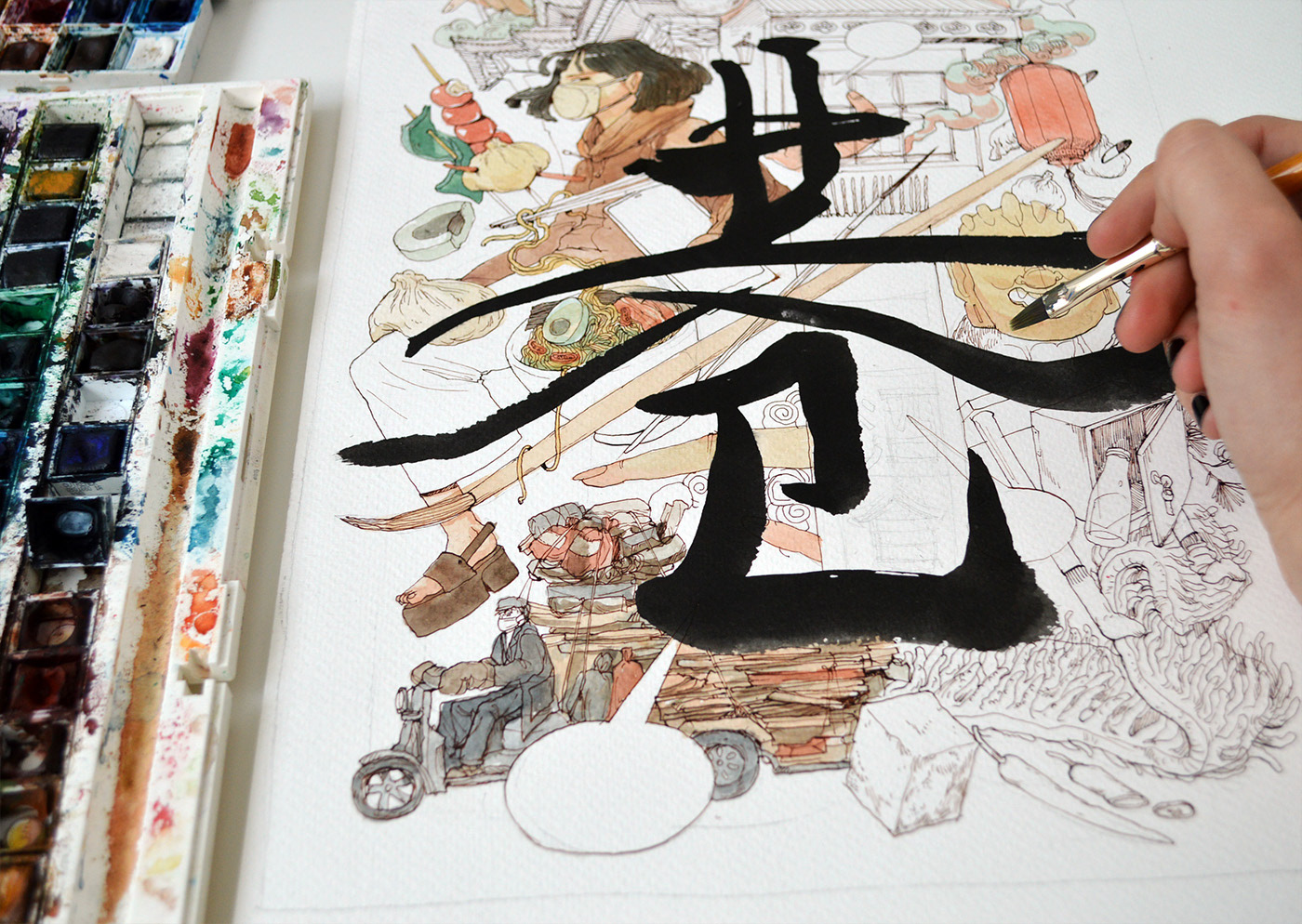 Here's the final artwork that took a while to put together, mainly using watercolor and ink on aquarelle paper. 

You might have noticed the speech bubbles were left empty - my plan is to send it back to Beijing to my friend who will fill in the gaps and complete the collaboration (mainly because I can't keep pretending I know how to write in Chinese).