Hello!
I am very excited to tell you about something I have been working on over a year.
It's an awesome children's book called "Where Are You" which is a personalised search-and-find adventure, where you're looking for… yourself!
Kids (and adults, really) have 6 alternative universes to explore, spotting different versions of themselves – along with tons of extra challenges, hidden jokes, pop media references and easter eggs.


The book is published by
Wonderbly
and was created by me (aka illustrator) and my amazing team full of talented writers, art directors, designers, programmers and producers. 
It was an amazing project to work on, and the results are rewarding - so far we've sold over 160,000 copies worldwide and are still going strong!
The idea for this project was inspired by two things: a popular search-and-find style of activities (aka Where's Wally) and my personal passion for detailed illustrations and isometric compositions packed with all kinds of characters.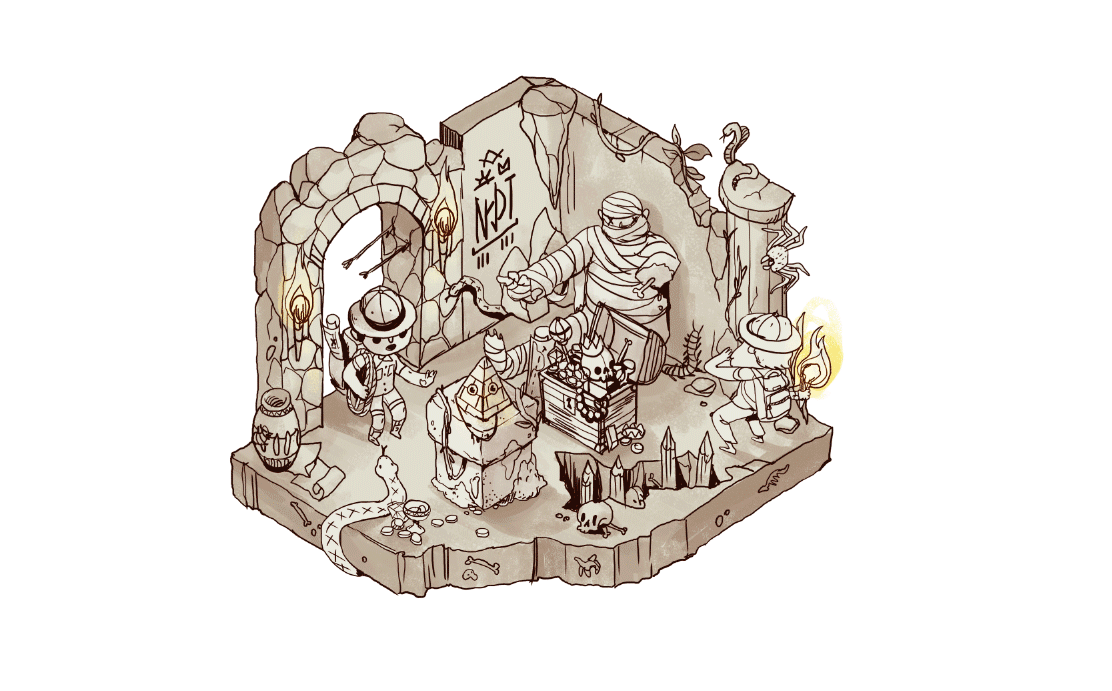 We have also developed a dynamic font based of my handwriting for this book.
Not only the name is personalised in this book, but the character as well - you can choose from 12 different appearance types. Which of course means I had to go through the book over and over again updating the main character to address all diversities (wipes sweat off forehead).
There are also 6 different worlds and in every one of them the main character has a particular role. So add six different outfits to those six types of appearance (wipes more sweat of forehead, sighs).
Every search and find spread took me about a month of non-stop full time illustration, evolving from a rough pencil sketch into a flat colour ink outline version and followed by a full-on colour illustration.