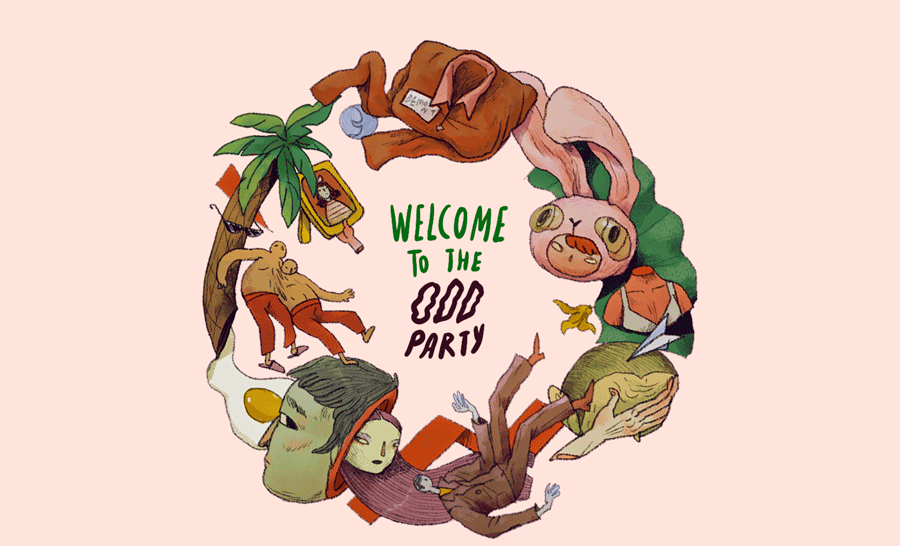 One of my fav collabs from last year was with Vinyl Moon - a limited edition vinyl featuring contemporary 
indie musicians and my sleeve design where a detailed illustration has all of the artists 
hidden in the scene somewhere.

The outer sleeve shows a weird-ass world with cow udders shooting lasers and a slightly opened door 
of a nearby house is inviting you to peek inside and join the Odd Party!
That was very fun to design and create.

This was the initial sketch submitted to the client - that was enough to start bringing idea to life!
The outer sleeve was 'street view': the crazy world in the background and house front in the foreground.
And the inner sleeve was our party itself, with all of the artists participating in it in one way or another!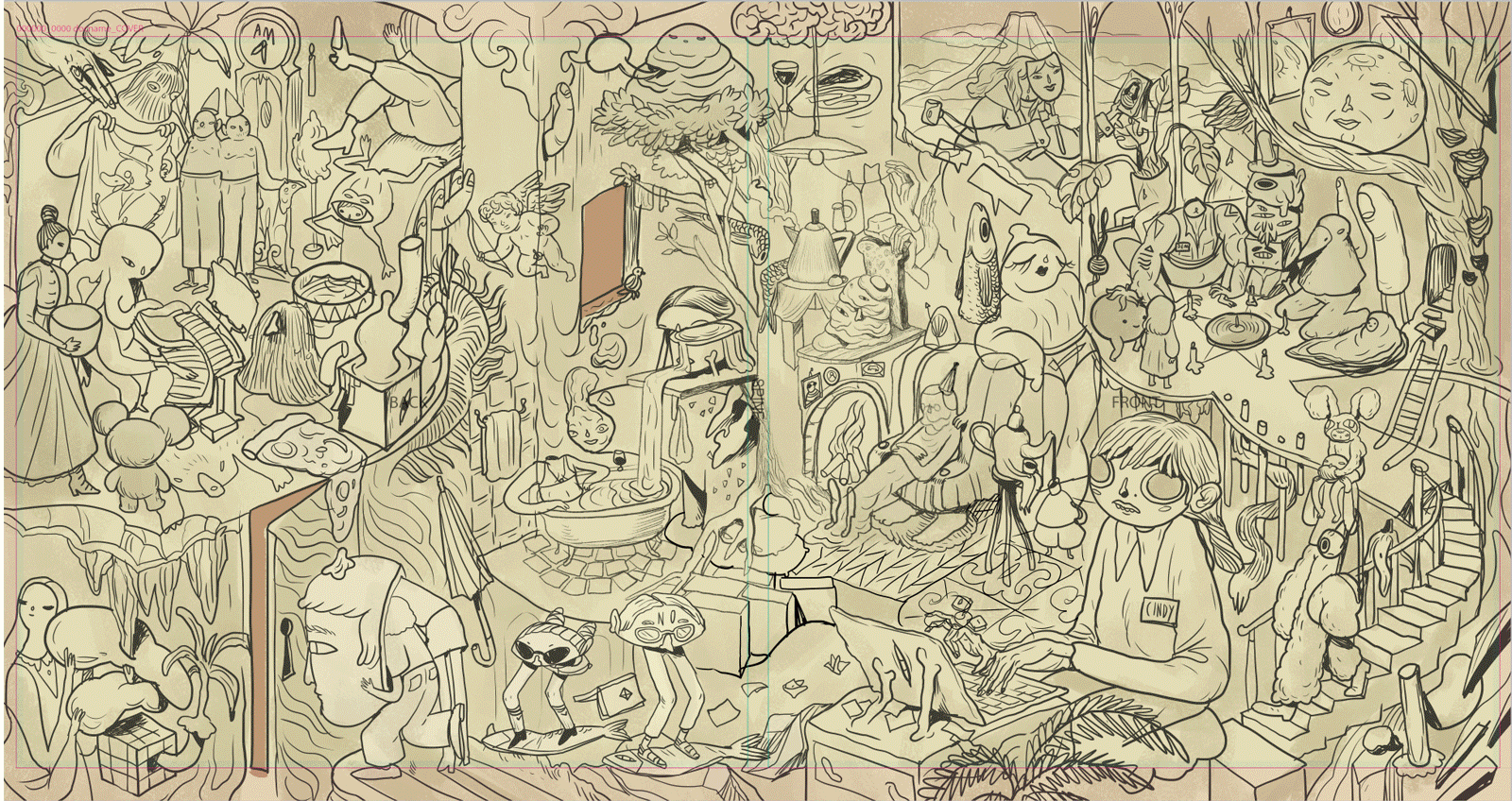 The door and the window had that lovely sparkly foil applied to them, for the magic effect. 
And here is the artist card that lists all of the bands/musicians that can be spotted in the mail illustration.