My latest project is dedicated to a set of watercolor illustrations themed around winter and festivities.
I called it "

Make Winter Weird Again

" as this year I finally got bored of standard xmas imagery
 and decided to design something refreshingly weird and weirdly refreshing ☃️🎄🎁

Here are 9 original watercolor paintings each illustrating wintery concepts such as being cosy, keeping warm, spreading love, mulling wine and making hearty stews. 
Each one of these paintings is 7.8cm x 12.5cm watercolor, glitter paint and 
gold acrylic ink on 420gsm aquarelle paper.  
The process starter with creating digital sketches then printing those out and transferring
them onto watercolor paper with a light pencil.
I usually do my painting in three stages: colour outline first,
then filling in with colour and finally adding sharing and detail.
After a lot of back and forth colour is finally done.
Then I add some gold acrylic ink and glittery paint to some places on 
the drawings to create that special texture.
I was lucky to find some of these mildly glimmering paints when
I was in Japan earlier this year, and gold ink is from Liquitex.
I also ordered a few to be hand-cut into sets of fine giclee prints,
for those who would rather have a set of prints than an original watercolor.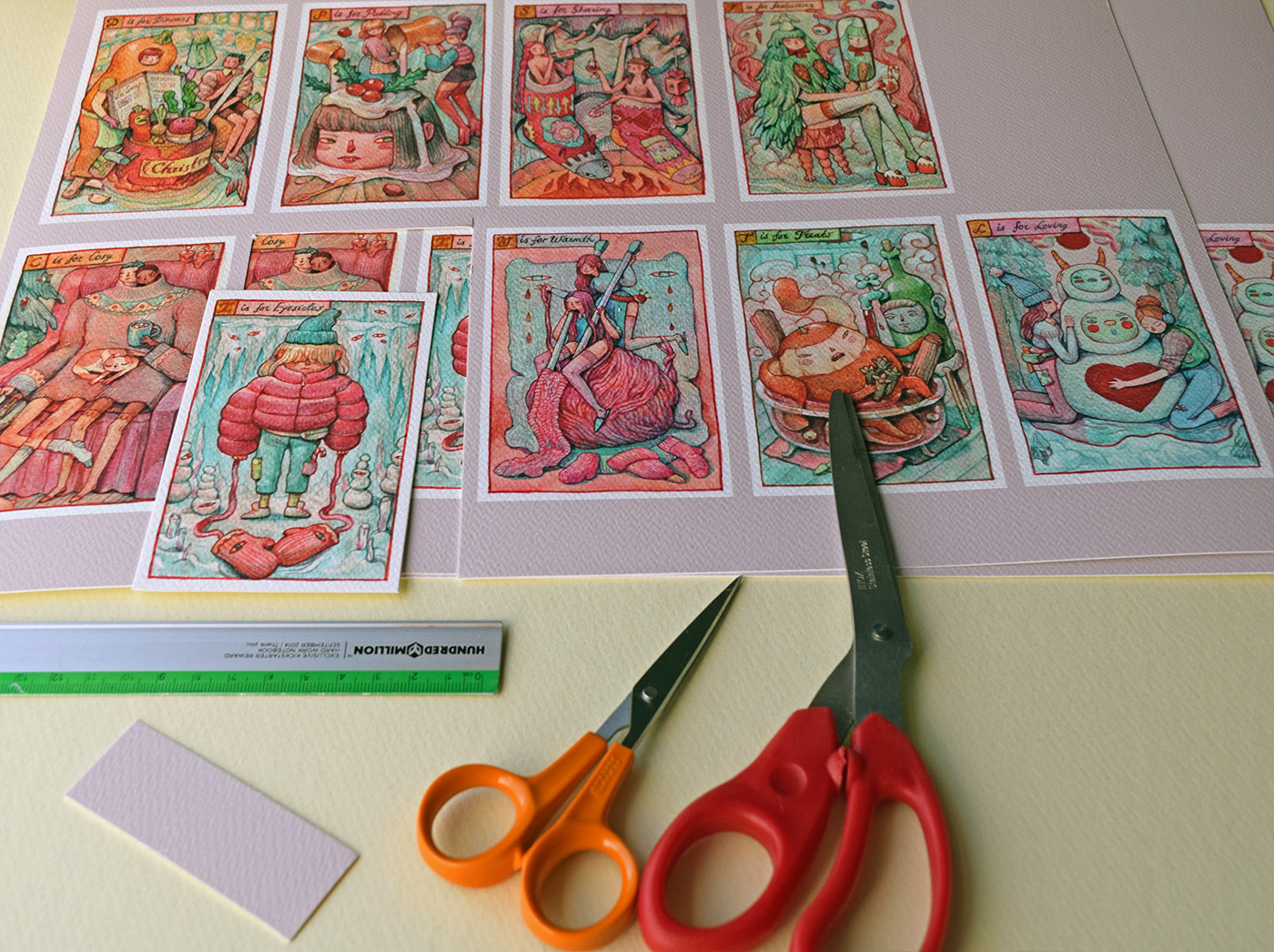 These are printed on thick aquarelle rag paper that makes it look like the real thing! 
Each card from each set of prints is signed and numbered.
If you'd like to buy a painting or a set of prints please go to my shop and
send me a message - first come first serve!