Another year full of endless drawing and painting (phew).
Quite a long post, sorry! But somehow I ended up creating more small size artworks in 2018 than any other year before, and thought it would be enjoyable for many to scroll through random little bits of creative thought put on paper. 
Quite a few of these originals have already found a home, but if you're a wandering art collector then here's an online
shop
 where you can scroll through the original artworks available to buy.
I've created this set of small original watercolors as fridge magnets for Christmas:
And slightly larger xmas watercolor postcards:
I wanted to create a crowd of 2D watercolor characters that would be cut out and photographed in a 3D environment simulating a real cartoony crowd. That was quite good fun: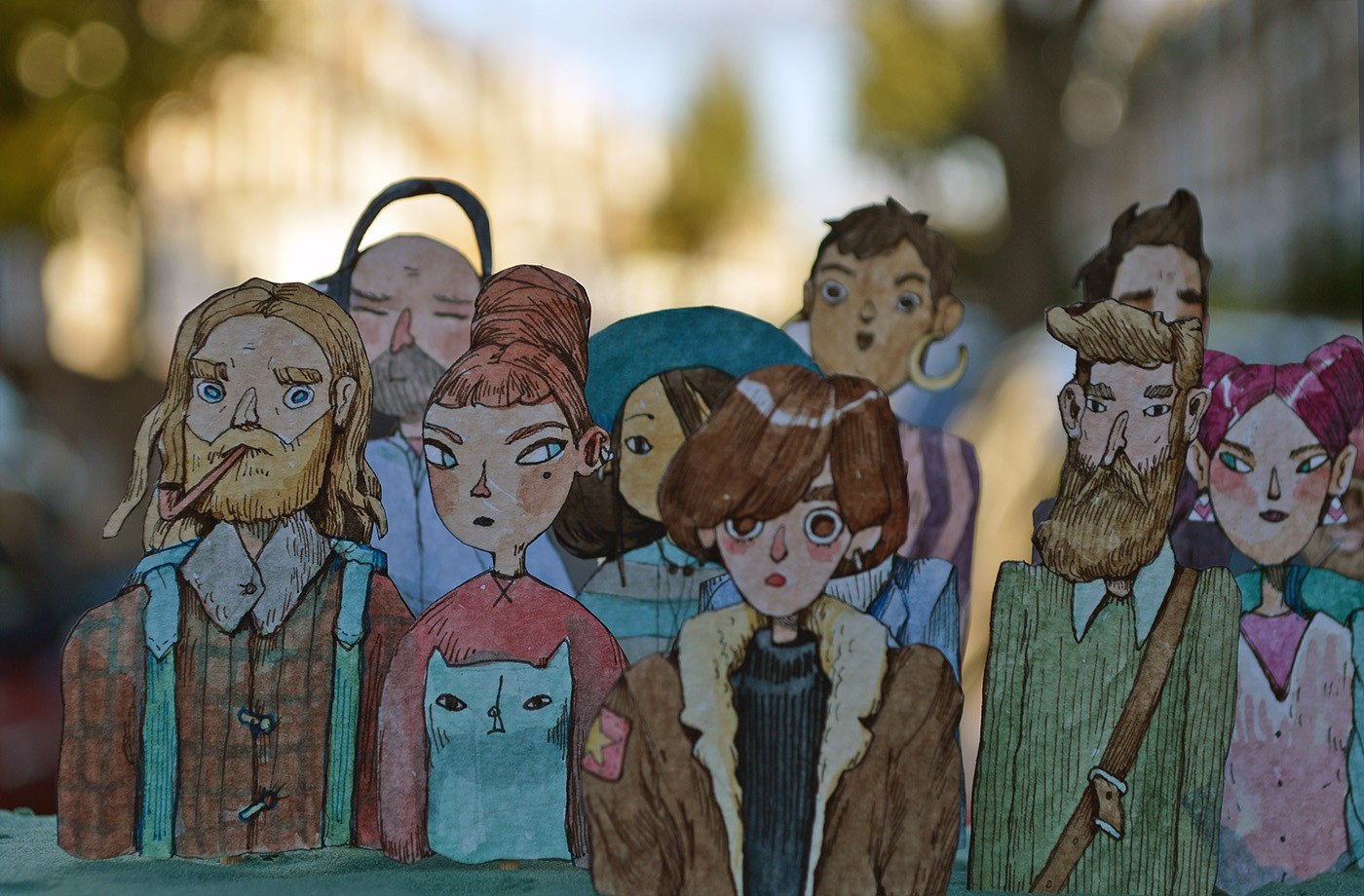 Strange sketches from a summer trip to Cornwall:
Lithuania's forests and lakes were a perfect environment for planting cutout watercolor characters and objects:
I often "recycle" aquarelle paper off-cuts by creating small artworks that fit that specific piece of paper.
A thank you note to a hundred thousand people that decided to follow me on Instagram. 
My love for Finnish archipelago malt loaf was illustrated by a peculiar set of characters.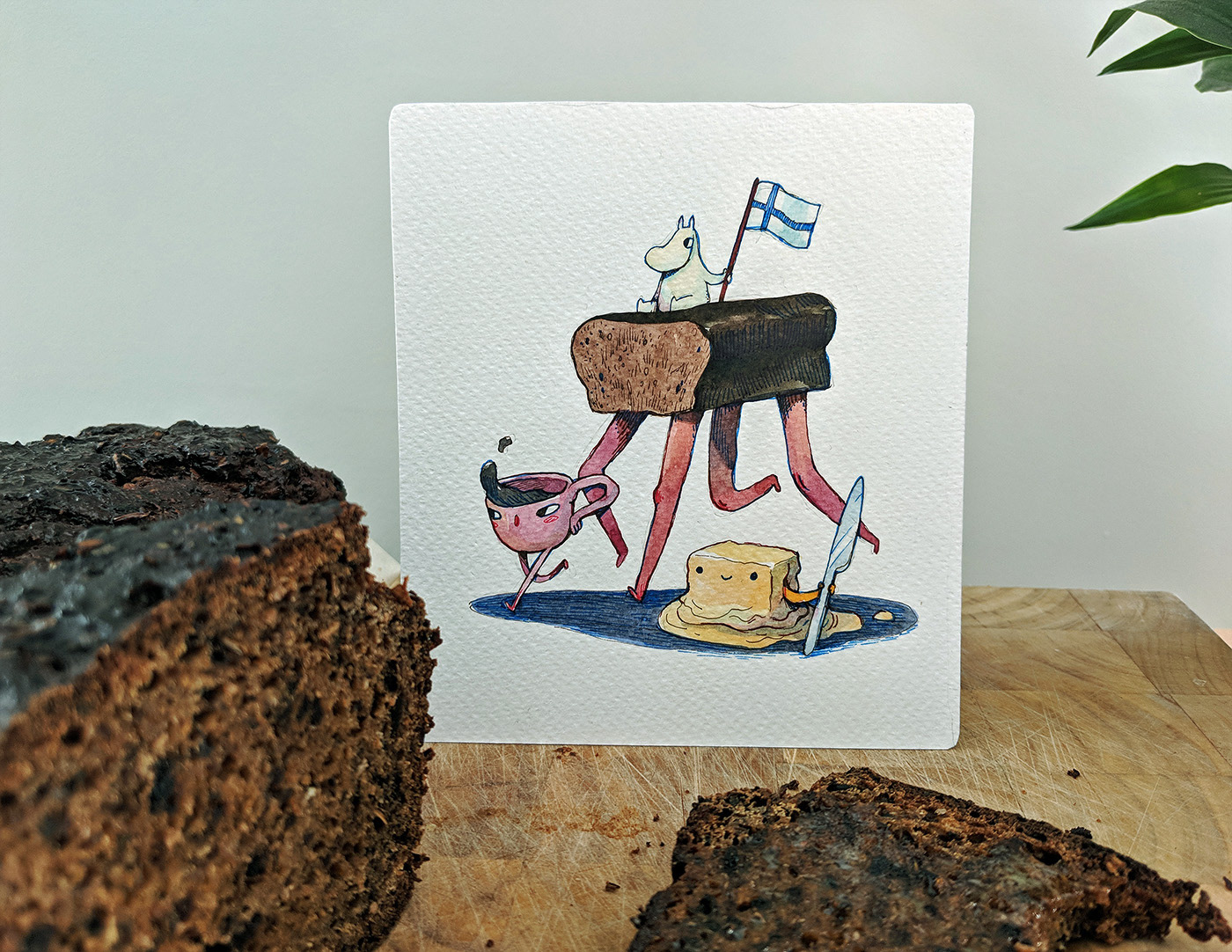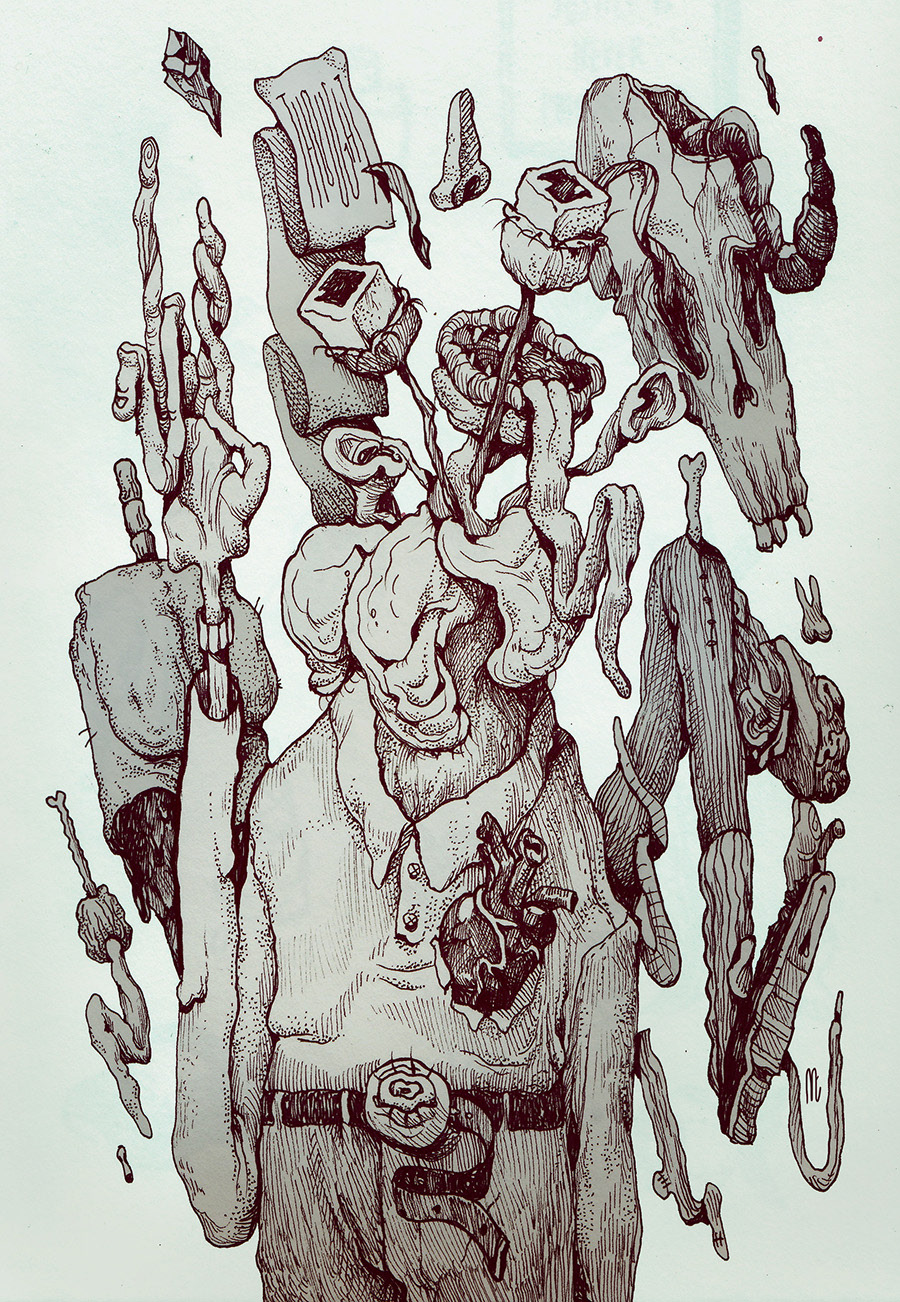 Valentine's day is a perfect time to trim your feelings.
A couple more of those cheeky xmas watercolor postcards:
A trip to sunny Sardinia and little paintings inspired by rich colours of northern Italy.
Not entirely sure why I look unimpressed in this photo as I love being in my studio.
Thank you for scrolling, and happy new year!