Wanna see something unusual? Here's

Lukomorye

- a recent collab by ten Russian illustrators brought together by Bakehouse for Adobe in order to work on a little group art project: a digital animated mural based on a XIX century folk poem written by Alexander Pushkin (kinda big deal in this part of the world as we all grew up with his fairytales).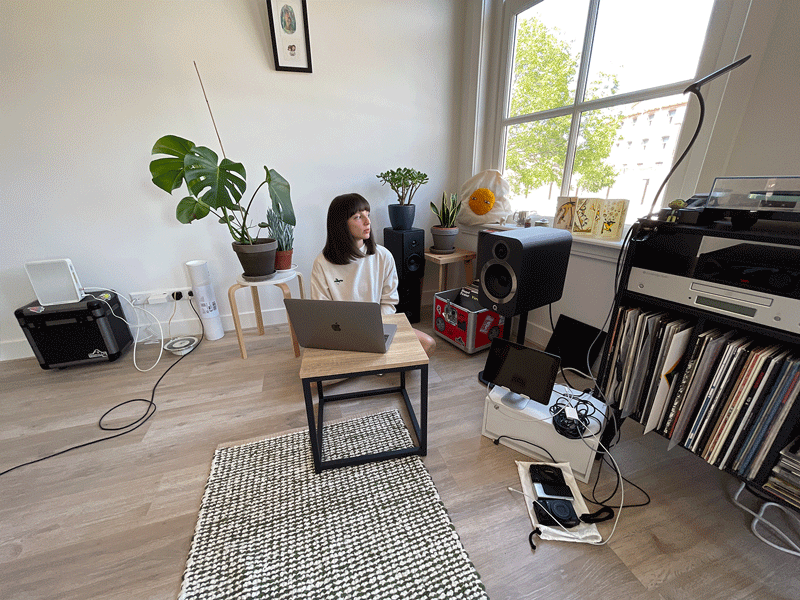 All ten artists took a chapter from a poem and recreated its magical characters and bizarre creatures hanging around an old oak tree. My chapter was the last one where they all sit down for a goodbye feast and tell the poet their tales. 
A moodboard on the left (including the author himself), and the spine of our project on the right. 
I decided it would be great to create a watercolor painting, break it into layers and animate it. Why not!
I'm not used to working on group projects but this turned out to be a lovely idea - we shared thoughts and complained about our software bugs to each other while understanding what everyone needs and what's the best way to solve the task. 
My process began with transferring the design onto watercolor by breaking it into layers - I'd paint as many characters, objects and parts separately as I could, in order to make it easier for the animation to happen.
Nothing goes to waste! I cut out my drawings and re-assembled them in the right order on paper, creating some sort of a collage out of 3D shapes and figures. 
GUYS I made a video so please get yourself a cuppa tea and sit down, relax and enjoy some process (with a sprinkle of my narration on the top).