This year I couldn't resist the pumpkins.
A local veg shop had a lush selection of those: small and big, rough and smooth, orange and green and white and some other colours I can't describe. A rich range of textures drove me to create a watercolour painting of a character inspired by a bunch of pumpkins and their incredibly unique textures.
I've picked a lovely bunch. Also, by coincidence, I had a poster of botanical illustrations of root vegetables, cabbages and pumpkins (as I am very fond of botanical art) - you can imagine the satisfaction of hanging it next to my colourful new bunch of veg.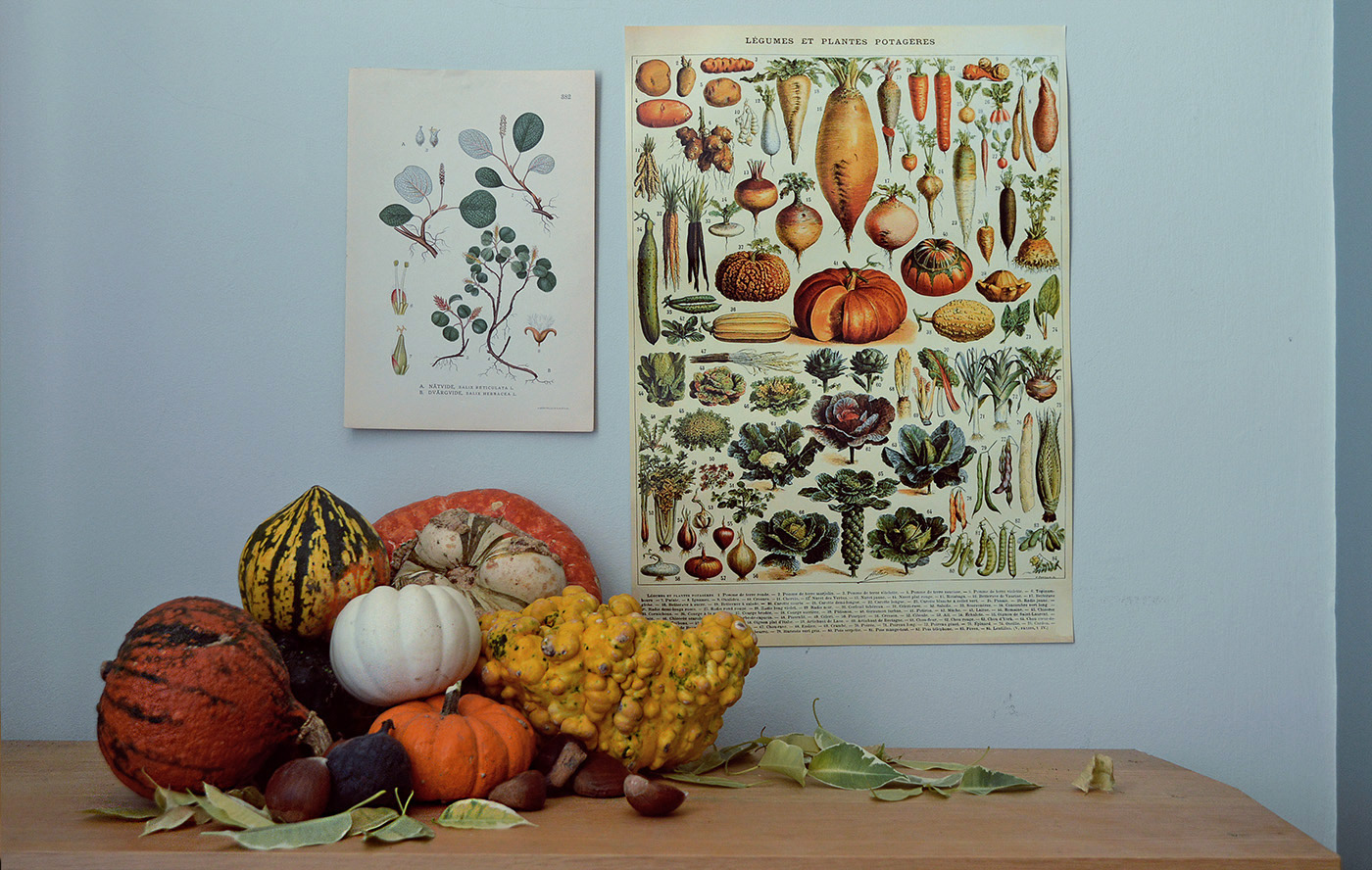 I've studied the textures pretty closely and documented them. I thought they almost reminded me of planets and fossils rather than simple patch vegetables. 
I tried "writing down" some colour shades in a form of a palette.
And then the sketch was born! I traced it onto an A3 watercolour paper using my lightbox. 
Afterwards the pictures describe the process better than I could. 
I've recorded a quick timelapse to document the painting process.
Found a perfect wall in a building my art studio is a part of.