Here's a little summary of two art projects inspired by a month guesting at
SIM residency
in Reykjavik and travelling around the country.
#2 - The Portrait of Iceland
I The country is infinitely rich with textures, and I have collected a big bunch of those having rented a car and explored natural reserves and local spots as well. By the end of my trip I started running out of space on my hard drive - that's how much my photo and video collection was growing, and I knew I would have to tame it by directing it into a painting. That painting started as a shapeless playground full of objects and textures, and little by little it started evolving into something bigger and more important - a portrait of a new friend, a portrait of Iceland itself.
My humble collection of local textures that made it into the final painting:
Some other significant bits of culture made it into the composition, too: 
Hot springs and hotdogs, sharks and puffins, the nation's devotion to art and folklore.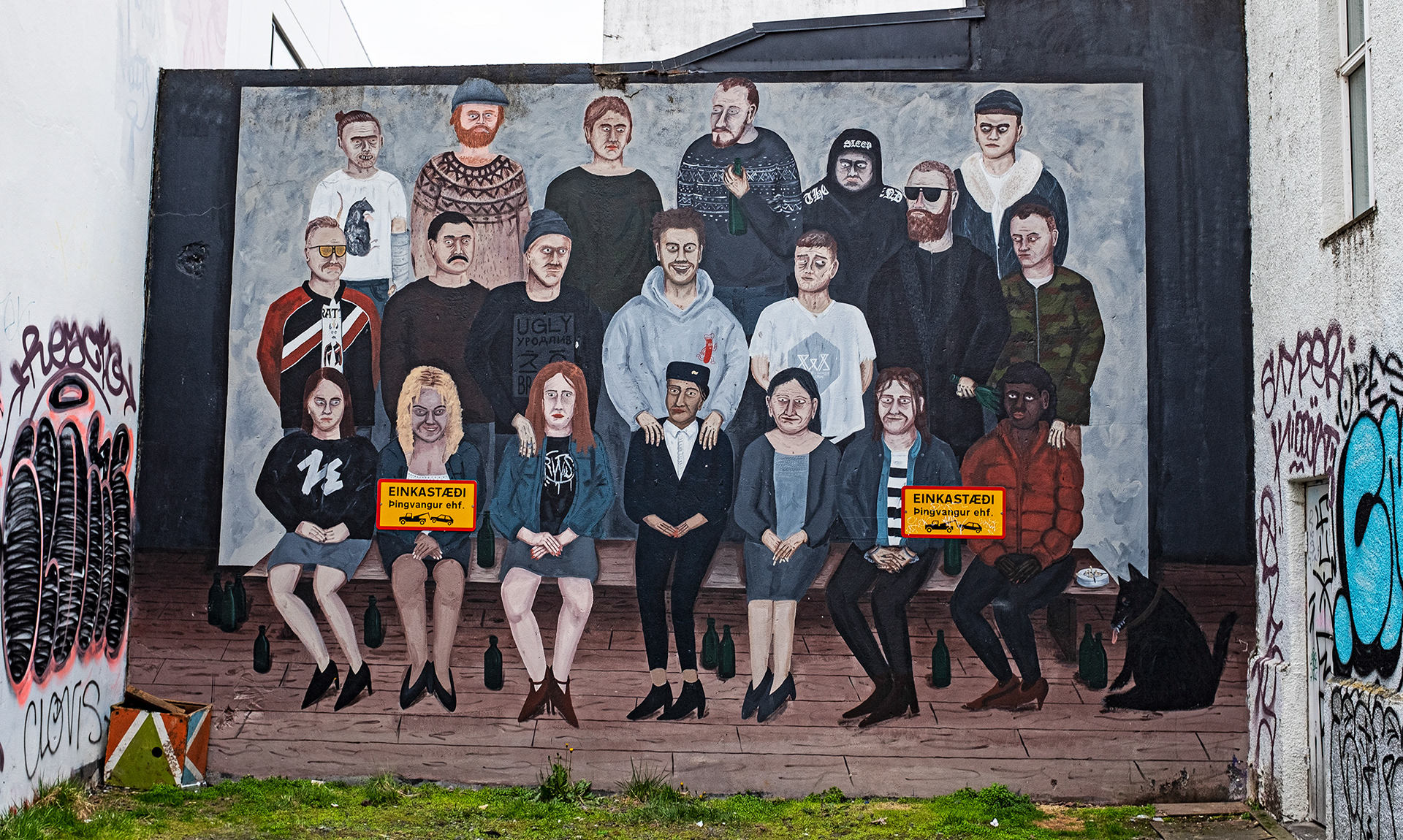 It's a unique place proud of its individuality and full of quirk and character as well as raw power of nature.
I played with shapes and after a while a personality started to appear.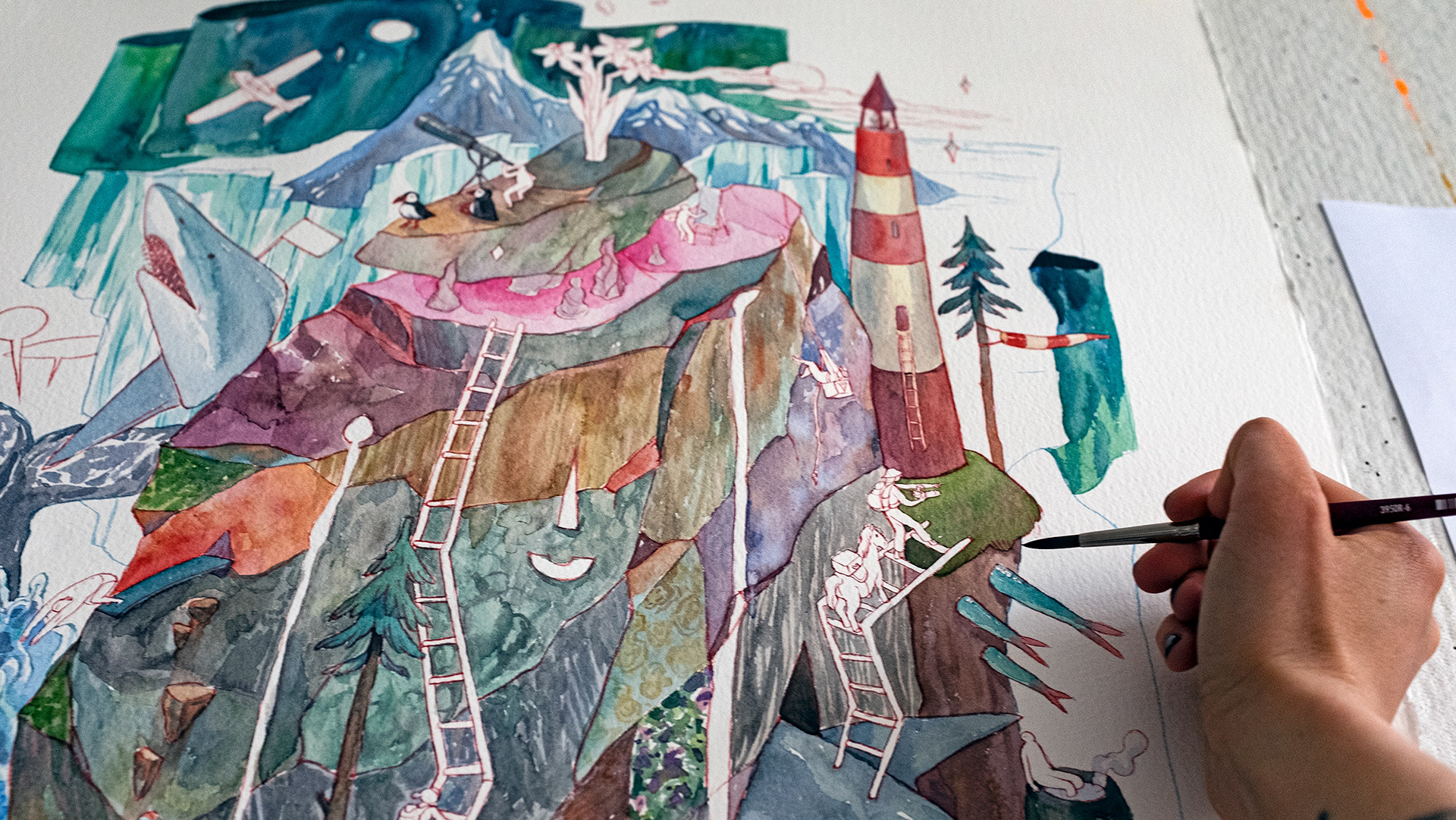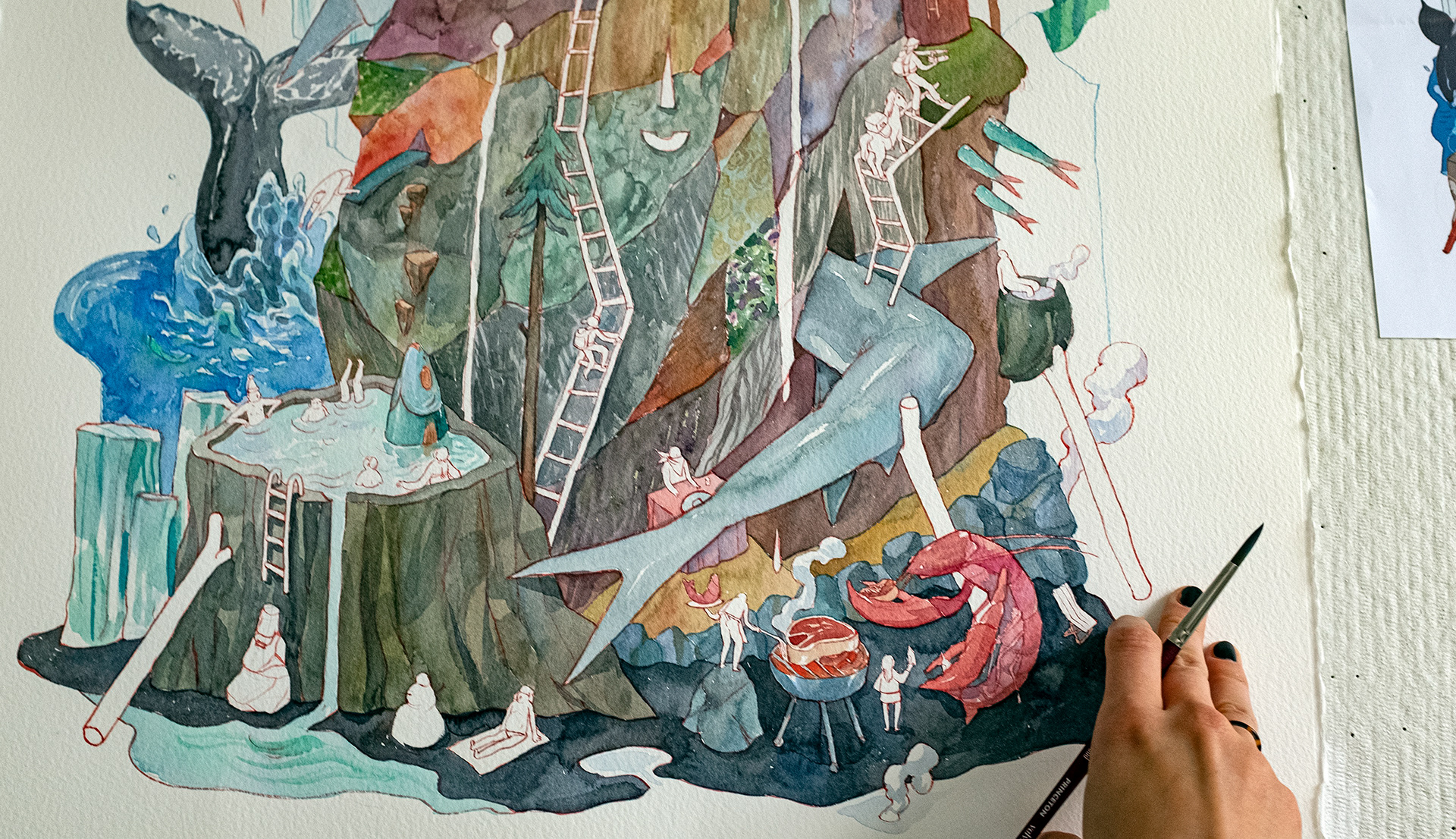 I used watercolor and acrylic ink on thick textured aquarel paper.
The original painting found a home in the states. It was important for me to start the process of creating this painting and finishing it there on the spot, and I didn't want to carry it with me. It was meant to be born in Iceland and find a new family there.