A detailed isometric map of London populated by characters from UK-based shows commissioned by Netflix UK and brought to life with the help of
Posterhouse
. 
It was a challenging task as we wanted to design a map that would reflect the layout of central London as closely as possible while not being overly realistic (it's too big a city to illustrate if you're going by real map!). 
I started with a rough layout focusing on the city structure including all the major locations that would also nicely shelter main UK show characters (from that time). 
I did a couple of character tests to make sure they fit the world and the art style.
Map was getting larger and more detailed with every update, and characters started coming to life and taking places in the illustration.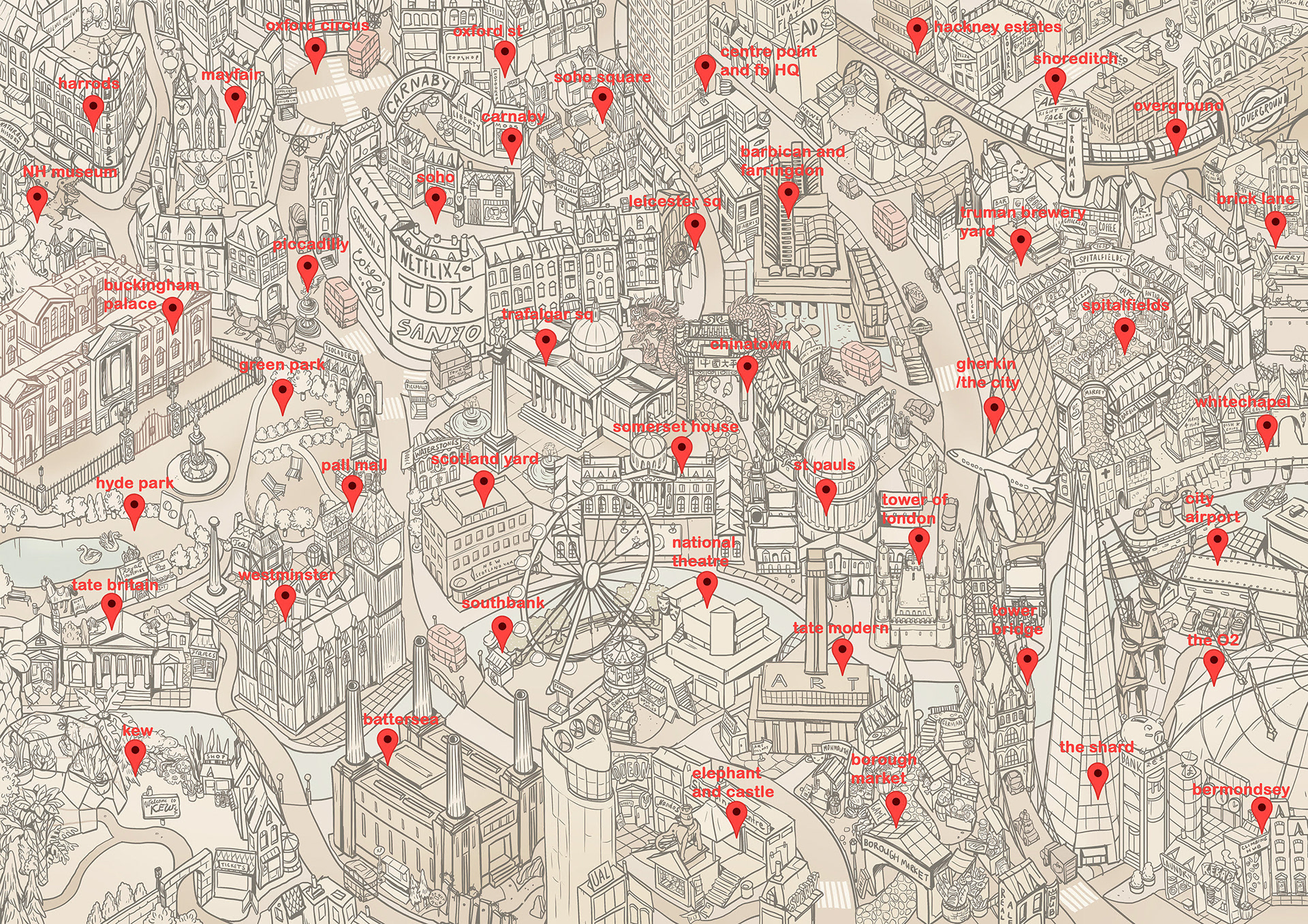 The outline was done and the colour was to follow. We focused on spots of red here and there to connect Netflix brand with London's famous red items.
After a gazillion days of colour filling the high-res file was finally built group by group, layers by layer, sent for approval and off to print. The posters (and their smaller quarter postcard versions) were meant for internal use back in 2020.
Very happy with the way the final map turned out. 
I am yet to catch up with most of the shows but those I had watched were fun to illustrate, and add the main characters to their new isometric London home.
For more updates check my
Instagram
and for physical artwork take a look at
my online shop
(it's full of signed art prints and original paintings, yay).